18 Sep

Responsive Website
Is your website mobile responsive? If not, you're losing business.
Did you know that nearly two thirds of cell phone owners use their phone to go online, and one in five cell owners do most of their online browsing on their phone?¹
If your jaw dropped at this information, it shouldn't have! With all the new technology out there it shouldn't be a surprise that most people opt for a hand-held experience these days. In a new study, researchers found that over 60% of cell phone users are using their phones to browse the web. This means that if your website isn't mobile responsive, chances are you're probably losing customers. And in this economic climate, who can afford to do that?!
Most people spend about 30 seconds on a website, and mobile browsing isn't any different. If people try to pull up your website on their phone or tablet and find that the print is too small to see or read, or they can't see the whole site without scrolling left or right, users may give up and go to a competitors website, leaving you out of luck.
Now you might be asking- what exactly is responsive web design? Let me fill you in. A responsive website will "respond" to the type of device your visitor is using.  So whether your customer is viewing your website on a smart phone, tablet or desktop computer, they will always be able to view the entire website. This flexibility allows you to have one website and eliminates the need for two sites – one for standard desktop computers and one for mobile devices. And let's be honest- putting up one site is one thing, but TWO? Who has the time or money for that?
Lucky for you we can help! Switching your website to a responsive design doesn't mean starting from scratch. We can reskin your website with a mobile responsive design quickly and cost effectively. So let us put your worried mind at ease by making your site easier for people to experience not only on a desktop screen but a mobile device as well. And next time you're the one browsing a site you found while surfing the web via your smartphone, you'll thank the people who invented mobile responsive sites.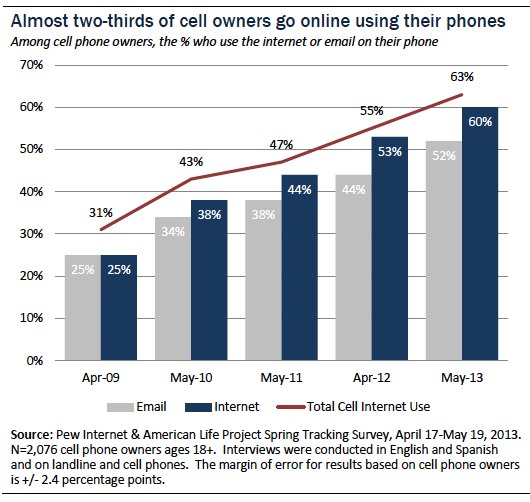 ¹Pew Internet & American Life Project Spring Tracking Survey, April 17-May 19, 2013.